Our Sustainability Stylists
wearing luciana maxi with ava strap
"I always tell my customers the value of a handmade product"
I've been working at BOTTLETOP since December 2017, when we opened our flagship store in Regent Street. I always tell my customers about the value and beauty of a handmade product and the importance of knowing who actually made that specific piece. Every time I tell the story of how and who made our products, I feel very proud of what BOTTLETOP is trying to achieve.
I grew up in Treviso, a small city very close to Venice in Italy. I have been interested in sustainability since I was at university. We discussed a lot of issues that I had not previously considered but that soon seemed like common sense, such as where our clothes or food comes from, how we make and distribute energy, and primarily how we affect our planet.
The Global Goal that is closest to me is Goal 14: Life Below Water. Billions of people depend on marine biodiversity for their livelihoods, but still today we are seeing 30% of the world's fish stocks overexploited, a rise in ocean acidification and marine pollution is reaching alarming levels. Supporting Goal 14 means giving a contribution to sustainably manage and protect marine ecosystems from pollution, as well as addressing the impacts of ocean acidification.
Recently I started to appreciate vintage fashion, which gave a second chance to my mum and grandma's old clothes and accessories! My favourite BOTTLETOP bag is our iconic Bellani for many many reasons: its uniqueness and versatility, the fact that you can fit so much inside, I love that it is so sturdy and strong, and that you can quickly adjust the strap from short to long and vice versa whenever you are in a rush or want to give a twist to your style. Today I am wearing the Luciana Maxi bag which I really like because it is spacious enough for everything I need.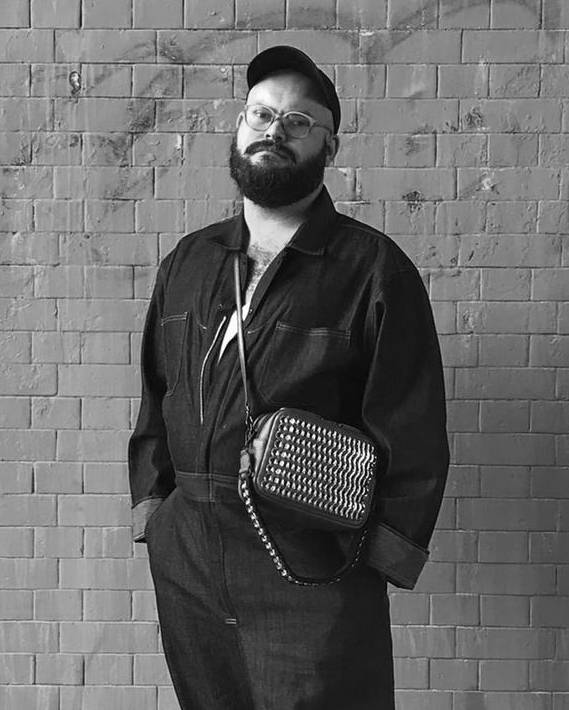 "I believe consumers have the power to turn fashion sustainable"
I grew up in Fortaleza, a sunny and tropical city in Brazil. I lived in the suburbs in a rough neighbourhood called Barra do Ceará. Being creative and not having access to many things pushed me to reuse and up-cycle things I had in my house or found on the street. Later on in life I fell in love with fashion having started university here in London. I started thinking more about the fashion industry and how it impacts our lives. I'm still in love with fashion, but this relationship is not very romantic.
My personal style is comfortable, functional and non-normative. I'm a colour enthusiast and I like some types of prints too. I've styled my Margot bag with a jumpsuit I made from denim over lockdown - I used some denim that was laying around for years in my room. I love this bag because it's the perfect size for me to carry everything I need and also keep organised as it has different compartments. It is as practical as my jumpsuit.
I've worked at BOTTLETOP for 2 years. I am looking forward to welcoming each person back to our store, hearing all the stories about lockdown and listening to their feedback on our bags. That's really valuable for me. Our bags are genderless! So hopefully I will see a bigger variety of people trying on our pieces, including men. I believe consumers have the power to turn fashion sustainable, but it won't happen the other way round. It's time for us to change the way we consume fashion.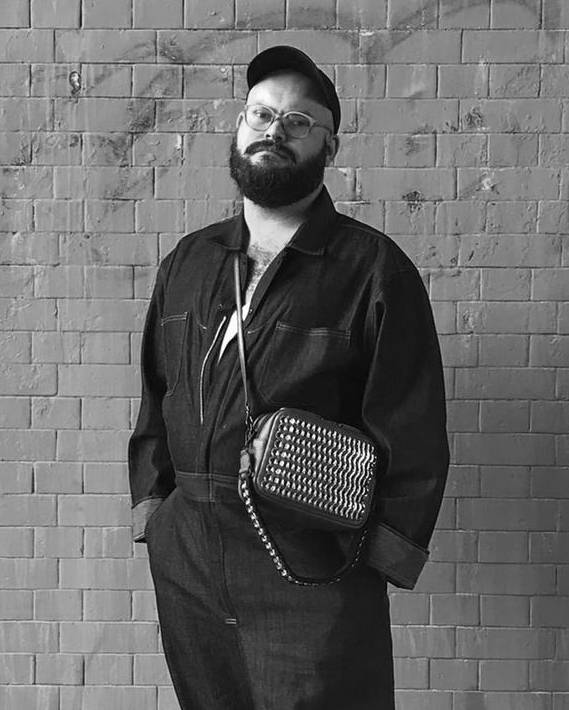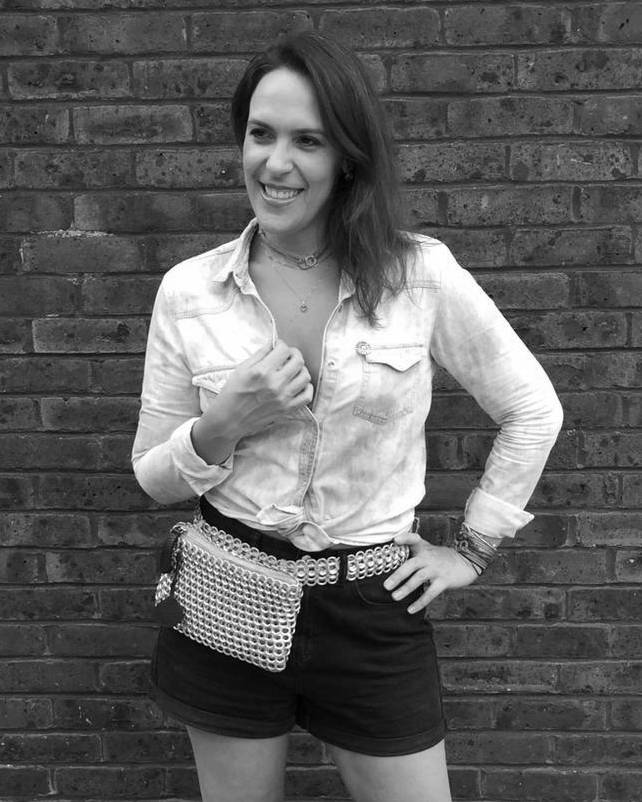 "BOTTLETOP is more than a brand"
My first insight into sustainability was when I was studying Fashion Design at university in São Paulo. I started to reflect about the impact of the fashion industry on the environment and this led to me doing my final collection of clothes and accessories made with recycled materials. Since my graduation 12 years ago, I wanted to work in sustainable fashion, but I always had difficulty finding a business with this purpose and environmental awareness. I remember like yesterday passing by the BOTTLETOP store - I decided to pop in and I fell in love straight away. I was fascinated by the concept which matches sustainability with technology. It was an amazing surprise to find a business with the purposes and goals that I always wanted to work on, even more because they support one of the local communities in Brazil, which means a lot to me.
I am not overly influenced by current trends or traditional rules. I am organised and practical and prefer to fill my wardrobe with investment pieces. I styled these photos with the Sara bag - it is super versatile, matches many different styles and is a one-off piece ready to make a statement as a belt or clutch bag.
BOTTLETOP is more than a brand. It is a genuine project that engages the growth of people and professionals, made up of paths, stories, possibilities and affection, generating a great web of relationships established through the products. I believe that all Global Goals are important for a fairly and sustainable future, but I support Global Goal 12: Responsible Consumption and Production. I'm really pushing myself to be aware about my choices and need for purchases.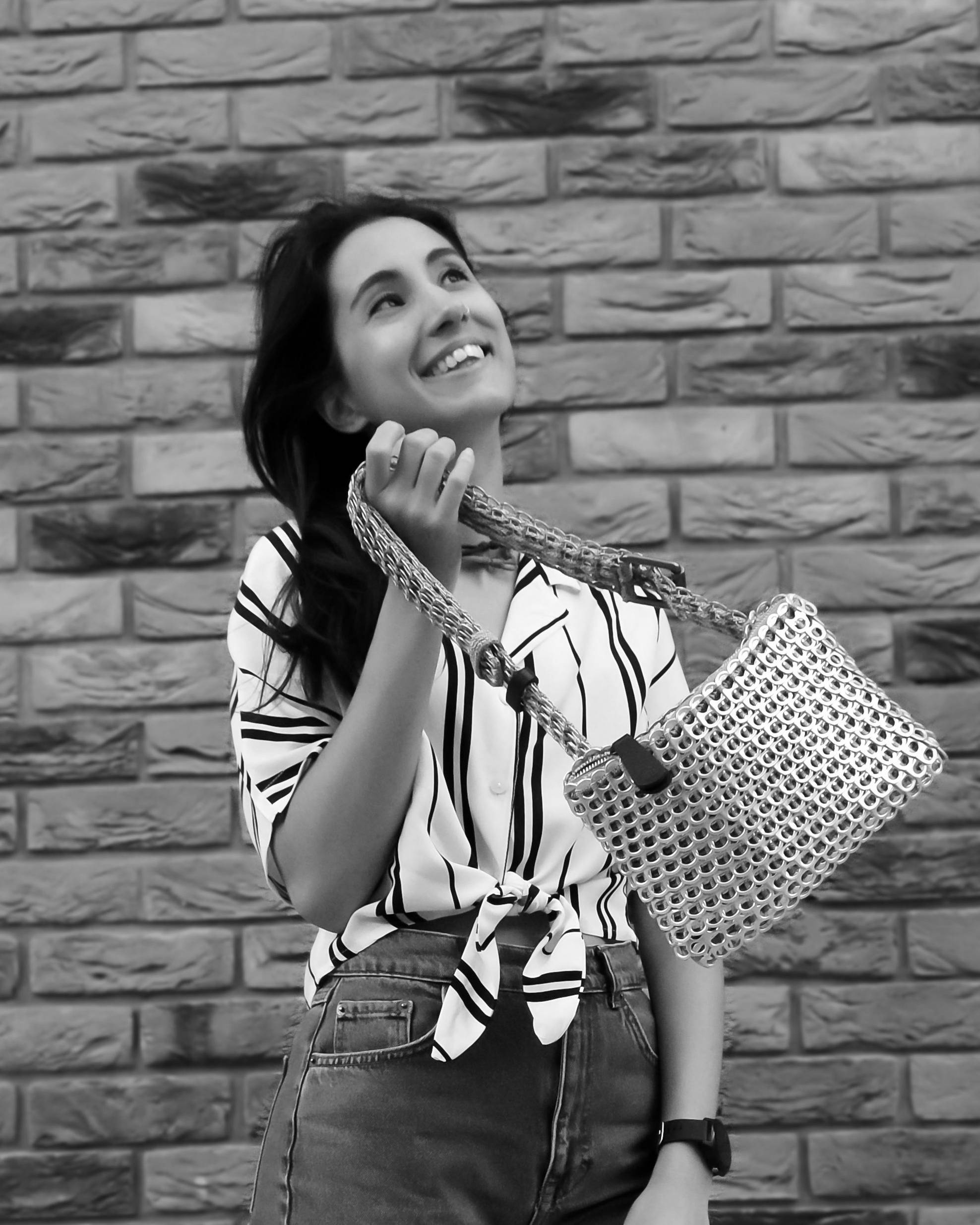 "Sustainability is key to a better future"
I have always been respectful of the environment but to take a deeper interest into sustainability, it took getting to know the #TOGETHERBAND campaign and BOTTLETOP. Change starts from within. BOTTLETOP does not only produce sustainable bags made from recycled materials; most importantly, it helps artisans and disadvantaged young people to create a bright future for themselves through the BOTTLETOP Foundation.
My style is very hard to pin down. What I really like doing is to build a very simple look and then finish it with a statement element. This could be a classic red lipstick, a bold pair of earrings… today it is the Sara Maxi - a work of art made wearable. It is such a versatile bag - a belt bag that can also be worn over the shoulder or cross body. The belt is removable, so can be used on its own. It offers so many options. My favourite BOTTLETOP bag is the Alysse in Black: big enough to always fit a book, casual and yet classy. A backpack by day and a stylish companion by night.
Personal appointments will be great for creating even stronger relationships with our customers. I will be able to make every customer the centre of attention! And of course it will be an opportunity for me to share further details from BOTTLETOP's story.
I grew up in Italy and spent a lot of time in Santo Stefano al Mare, one side surrounded by mountains and the other embraced by the sea. I support Global Goal 14: Life Below Water. I thought about my daily habits and of a way to feasibly improve them and decided to help reduce the amount of plastic wastage that ends up in the oceans every year. I bought a metal water bottle, always have a shopping bag with me and I switched to bamboo toothbrushes. It takes time to adjust and this is only the beginning but it is a start. Sustainability is key to a better future and indispensable when it comes down to preserve the natural resources of our planet.