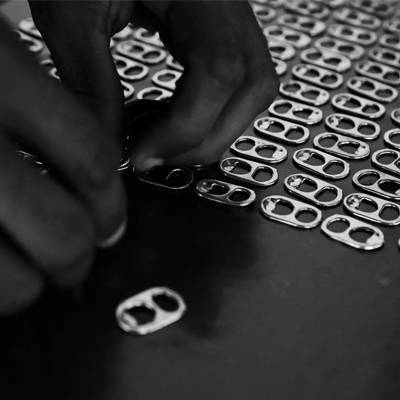 Upcycled metals have been a part of our journey since 2002 when we started designing with metal tops in Kenya and South Africa.
Since 2005 we have been working with upcycled aluminium ring pulls as a signature material. We buy the ring pulls from 'catadores / trash pickers' who collect recyclable materials from the streets in Brazil. We pay them per kilo and it's an important source of income for people who are often living on the streets.
Each ring pull is individually selected as around 30% are too damaged or scratched to be used. Once the batch has been selected they are washed, clipped, filed and polished before being painted or sent to the laboratory to be anodised. Only then are they woven together to start their new life journey as part of our signature chain mail fabric.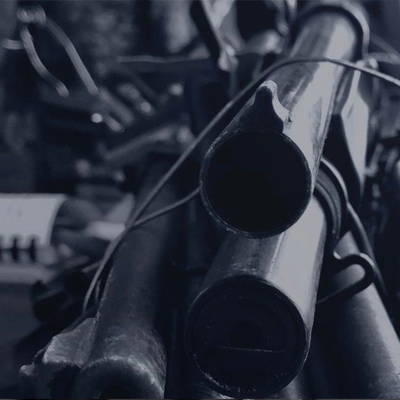 We're proud to partner with the ground-breaking Swedish organisation, IM, who are committed to tackling gun violence in a unique, tangible way. They transform illegal firearms into what they call 'Humanium Metal' – an upcycled stainless steel repurposed from deconstructed illegal firearms that have been seized by local authorities in Central America. Its production helps to end armed violence and rebuild conflict-torn societies.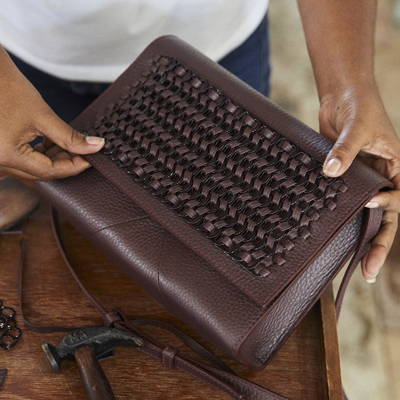 Zero Deforestation Leather
Brazil is the world's largest exporter of beef and leather is a key by-product of this industry. In 2014 we learned about the destruction being caused to the Amazon rainforest by ranching for beef.
At that time we created the first certified 'Zero Deforestation Leather' supply chain with the National Wildlife Federation and since then we have advocated for consumers and brands in the fashion industry to demand to know the provenance of their leather to help ensure both animal welfare and traceability to support the protection of the Amazon rainforest and other natural environments. The leather hides we use in our designs are sourced from sustainable farms and are treated and distributed by Couro Quimica, a tannery which is rated Gold standard by the Leather Working Group.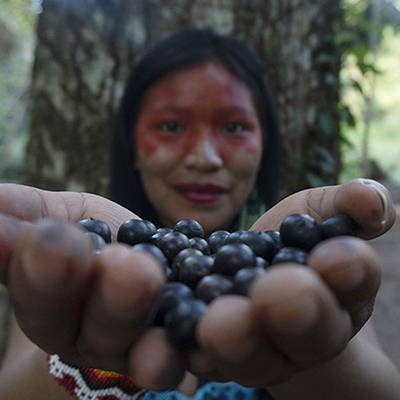 Açai is a superfruit renowned for its health benefits; for heart, brain and skin. The collection of designs from our atelier in the Amazon rainforest features the seeds of açai berry, which is a natural by-product of the Yawanawá Indigenous community making juice to stay healthy. After the berries have been collected from high in the açai palm trees and the flesh removed for juice, the seeds are dried and the husks removed before being individually drilled, sanded and polished by hand. They are then dyed using natural pigments and woven into the different designs that we create.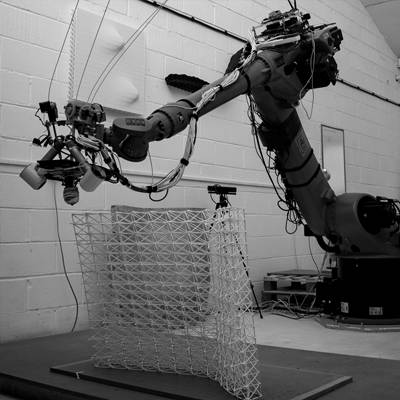 Our zero waste flagship at 84 Regent St was the world's first 3D printed store created from waste and ocean plastic sourced from Tanzania and printed in London with AI Build.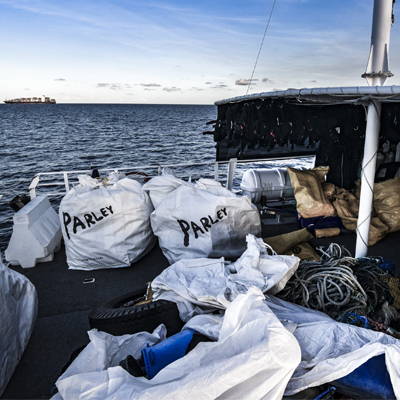 Each year, over 8 million tons of plastic waste escapes into the oceans from coastal nations, endangering wildlife through ingestion and entanglement, and releasing microplastics into our water systems.
We are proud to partner with a company that can help us tackle this huge problem at scale, which is why we use 100% Parley Ocean Plastic®️, created from plastic waste intercepted by Parley from remote islands, shorelines, waters and in coastal communities.